News from and About GHLL People:
New in November 2021, from GHLL founding editor Jack Smith:
Contributions to Literature: A Tribute to Small Press Books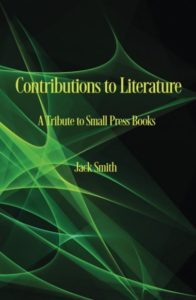 If Winter Comes, a new novel by GHLL former editor Jack Smith, is now available from Amazon on Kindle.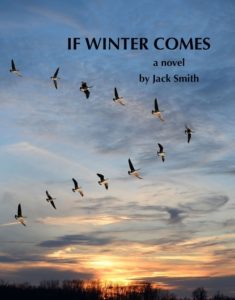 Founding editor Jack Smith has a new novel out: Icon is available from Amazon.com:  paperback $11.66; Kindle version $7.00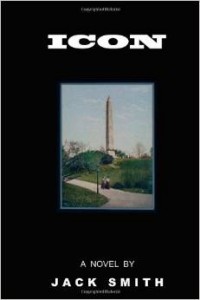 Serving House Books; 218 pps
"When Mr. Finger builds his first Finger a half mile high flipping off the fabulously wealthy, Peter Boatz, a professor of Icons, finally has a fertile subject for his Icons of Power book. But this gigantic, obscene monument to the rich, with enormous grassroots support, soon takes on multiple meanings for Boatz: the abstract versus the concrete, the ideal versus the real, and involvement in the world versus withdrawal."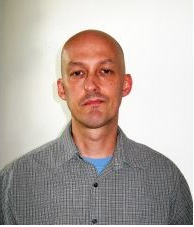 John Duncan Talbird writes:
I just wanted to announce my first-ever audio story. "Daydream Nation," originally published as a stand-alone Ploughshares Solo in the Fall of 2012 has just been released by audible.com.
On paper, my story "Tattoos" is in the current issue of Cottonwood, University of Kansas' literary journal. My essay, "Six Centimeters of Ground," is in the current issue of Juked.
Also, check out my friend Steve Werkmeister's blog. He's got poems, stories, and essays, including a pretty cool piece on the 1979 exploitation flick, The Warriors.
And, as some of you already know, my father does work for the Children's Nutrition Programs of Haiti. They have an opportunity to win $5000. All you have to do is go to this link and vote for them. Thanks.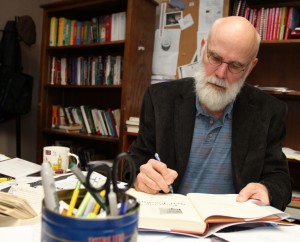 Congratulations to Barry Kitterman, on receiving a prestigious NEA fellowship in creative writing. For more on the story, go here: http://m.apsu.edu/#/apsus-kitterman-awarded-prestigious-nea-fellowship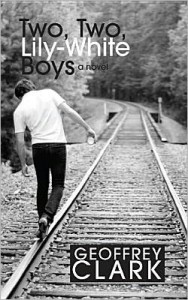 Recent new books from GHLL editors include Geoffrey Clark's 2012 novel Two, Two, Lily-White Boys (Red Hen).
Two, Two, Lily-White Boys follows the fortunes of two 14-year-old Scouts from Ermine Falls—Larry Carstairs, the narrator, and Andy Dellums, Larry's schoolmate and friend—over the course of six days at Camp Greavy, a Boy Scout camp not far from Traverse City, Michigan. The story's catalyst and Andy's tormentor is Russell "Curly" Norrys, a worldly, charismatic 17-year-old, a homophobe who suspects that Andy is a homosexual. Mercurial, protean, possibly sociopathic, Curly engineers conflicts that accelerate as the days wear on, eventually culminating in tragedy. Passive-aggressive Larry, moved to action at last, must choose between self-preservation and justice.
and Robert Garner McBrearty's Let the Birds Drink in Peace (Conundrum, 2011).
GHLL's poetry editor, Joe Benevento, has a debut mystery novel (after several successful outings in fiction and poetry). Click here to find out more about The Monsignor's Wife.
John Talbird writes: "I have three flash fictions in the most recent issue of the online journal Hamilton Stone Review. In paper, I've got two micro stories in the most recent issue of the UK journal Ambit. (Despite the fact that they list me w/ the poets, I think these are stories.) Also, my long story, "Daydream Nation," which was published in Ploughshare's Solos series last year has been reprinted in an omnibus of the first nine stories and essays in the series…Speaking of omnibuses, Literary Orphans, which published my story "Homunculus" last year (Issue 3, "Edgar"), is putting together a collection of their own. If you read and liked my story, please go here to vote for it."
Here's a video of John reading at Queensborough Community College: http://www.youtube.com/watch?v=hqqilkYtabA
Erin Flanagan's latest collection of short stories, It's Not Going to Kill You is available from University of Nebraska Press.
Mark Belair has new chapbook from Finishing Line Press. Night Watch consists of nineteen linked poems chronicling, in diary form, the loss of a loved one.
Click here for the new interview in PIF Magazine with GHLL founding editor Jack Smith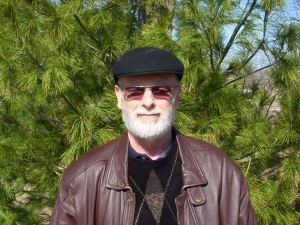 John Talbird's new single  Daydream Nation is now available online for Kindle or Nook.
New from GHLL founder Jack Smith: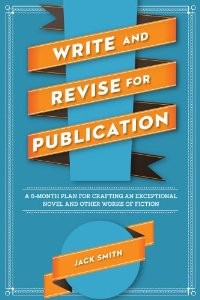 Write and Revise for Publication:A Six-Month Plan for Crafting an Exceptional Novel and Other Works of Fiction
Paperback: 320 pages
Publisher: Writer's Digest Books (August 8, 2013)
Language: English
ISBN-10: 1599637022
ISBN-13: 978-1599637020
Sabra Wineteer  is currently crowdfunding for an online literary community she's founding- Talking Shop. The campaign will go until October- http://www.indiegogo.com/talkingshop
Keetje Kuipers has a new book out.  "Beautiful in the Mouth" is available from BOA Editions.
Adam Houle's poem "The Reddish Cur," has been selected for Best New Poets 2010, chosen by Claudia Emerson
GHLL editorial board member Robert Garner McBrearty and founding editor Jack Smith have collaborated on a screenplay, "The Way Home," which has now advanced to the finalists' round in WildSound's Spring 2010 competition. These top ten scripts will be read and evaluated at Wildcard Pictures' March conference in Toronto. Read more here.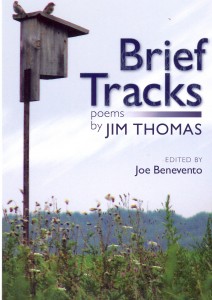 Brief Tracks, a posthumous volume of verse by our longtime friend Jim Thomas, and edited by GHLL's Joe Benevento, is now available from Truman State University Press. Click here for more.
"This book represents Jim Thomas's fine poetic legacy, and a testament to a high aesthetic and craft he maintained in his work for an entire career . . . these poems stay with you, like good friends, and they show you the poet's fine-tuned ear and affinity towards the natural world, family, and the preservation of memory through the poetic inclination. If the poems themselves feel brief and to the point, it's only the poet's great sense of cutting to the chase . . . to the things that matter and crystallize in a life well lived, well loved, and well spent. Brief Tracks is this poet's gift and our inheritance. "
—Virgil Suárez, author of Guide to the Blue Tongue and 90 Mile
Walter Bargen, Missouri's Poet Laureate, has a new volume coming out from BkMk Press (UMKC):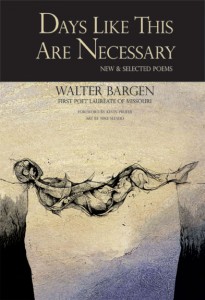 Days Like This Are Necessary will be available from the BkMk catalogue soon.
History is not a nightmare from which Bargen is trying to awake;it is a sea of contingency, and limitless possibility into which Bargen dives headlong.
                                                                            -Gary Young
…these poems are not staged shockers…They contain genuine feeling and each is a subtle, cautionary deliverance.
                                                                            -Paul Zimmer, The Georgia Review
Louis Phillips' collection of short fiction, The Bus to the Moon and Other Stories, is now available.
Will Nixon has a new book out, My Late Mother as a Ruffed Grouse.
Tim Marsh has been selected for a fellowship and residency at the Vermont Studio Center, beginning September 25th. The center is located in the northern Green Mountains in the town of Johnson. His contribution to GHLL XX, "Discovery Channel" was the piece the jurors based their decision on.
Keetje Kuipers has been awarded a Stegner Fellowship in poetry at Stanford and will be moving to San Francisco. Her manuscript has been awarded the A. Poulin Jr. Prize and was published by BOA Editions in Spring 2009.
GHLL founding editor Jack Smith has won the George Garrett prize in fiction. His novel Hog to Hog was released by Texas Review Press in 2009:
A dark comedy written in rollicking prose, Hog to Hog deals with excessive development in a relatively pristine Midwestern rural area. The spoils of misadventure go to the top polluters, like Dick Columbus, who makes money for the state's coffers with his Wheeleroo!, an ATV mega event that runs roughshod over the local nature sanctuary. Columbus wins a seat in the state Senate. Bernie Sapp, the novel's protagonist, lacks political savvy and power and ends up in one of Columbus's pet projects, the newly constructed prison. With a culture based on plunder and socio-economic injustice, the ordinary man's American Dream turns into the American Nightmare.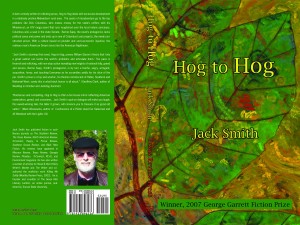 "Jack Smith's stunning first novel, Hog to Hog, proves William Styron's thesis that 'only a great satirist can tackle the world's problems and articulate them.' The pace is feverish, with non-stop action revealing new heights of national folly, greed, and excess. Bernie Sapp, Smith's protagonist, is by turn a fearful, angry, arrogant, acquisitive, horny, and touching Everyman as he scrambles avidly for his slice of the pie. Smith's prose is crisp and acerbic, his themes reminiscent of Heller, Southern and Nathaniel West: surely this is what black humor is all about."
– Geoffrey Clark, author of Wedding in October and Jackdog Summer
"Boisterous and compelling, Hog to Hog is often a funhouse mirror reflecting American materialism, greed, and crassness. Jack Smith's spot-on dialogue will make you laugh; this award-winning tale, the taller it grows, will convince you to treasure it as good old satire."
– Mark Wisniewski, author of Confessions of a Polish Used Car Salesman and All Weekend with the Lights On
Speaking of Mark Wisniewski, GHLL congratulates him on the appearance of his story "Straightaway" in the 2008 Best American Short Stories.  His story originally appeared in Antioch Review
Some of My Best Friends and Other Fictions, Joe Benevento's first collection of short stories, is now available from Lewis-Clark/Sandhills Press.
Gary Fincke's tenth full-length collection of poems—The Fire Landscape— was published by the University of Arkansas Press, August, 2008. Garrison Keillor read a poem from the collection—"The Sorrows"—on The Writer's Almanac.
Mark Fabiano (An Arrangement of Blue and Green) has a story in the Atlantic Monthly's   Special Fiction Issue. 'We Are All Businessmen' appeared in August 2008. Mark was awarded a $10,000 Ohio Arts Council Individual Excellence Award in Fiction for 2008.
Barry Kitterman had a novel from SMU Press in May 2009. Click here for details.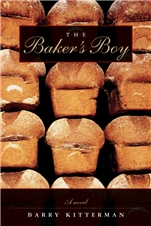 Nancy Cherry's "Yearly Trek to Bear Valley" (volume XVIII) has been selected for the "Best of the Web" anthology.
Read the Writer's Digest article from our founding editor, Jack Smith
GHLL editorial board member Robert Garner McBrearty, of Louisville, CO, is the winner of the annual $15,000 Sherwood Anderson Foundation Fiction Award.  His entry to the competition was noteworthy for its blend of pathos and humor, according to the Sherwood Anderson Foundation.   McBrearty submitted three short stories from a new collection of stories in progress.  Some stories from the new collection in progress have been previously published in the North American Review, Story Quarterly, and Narrative Magazine.
DeWitt Henry, one of GHLL's favorite authors, has a new volume of narratives, essays and meditations. Click here to read about Safe Suicide
Midge Raymond's short-story collection, Forgetting English, received the Spokane Prize for Short Fiction and was published by Eastern Washington University Press in the fall of 2008.